WINDSTREAM (Installation, 2013)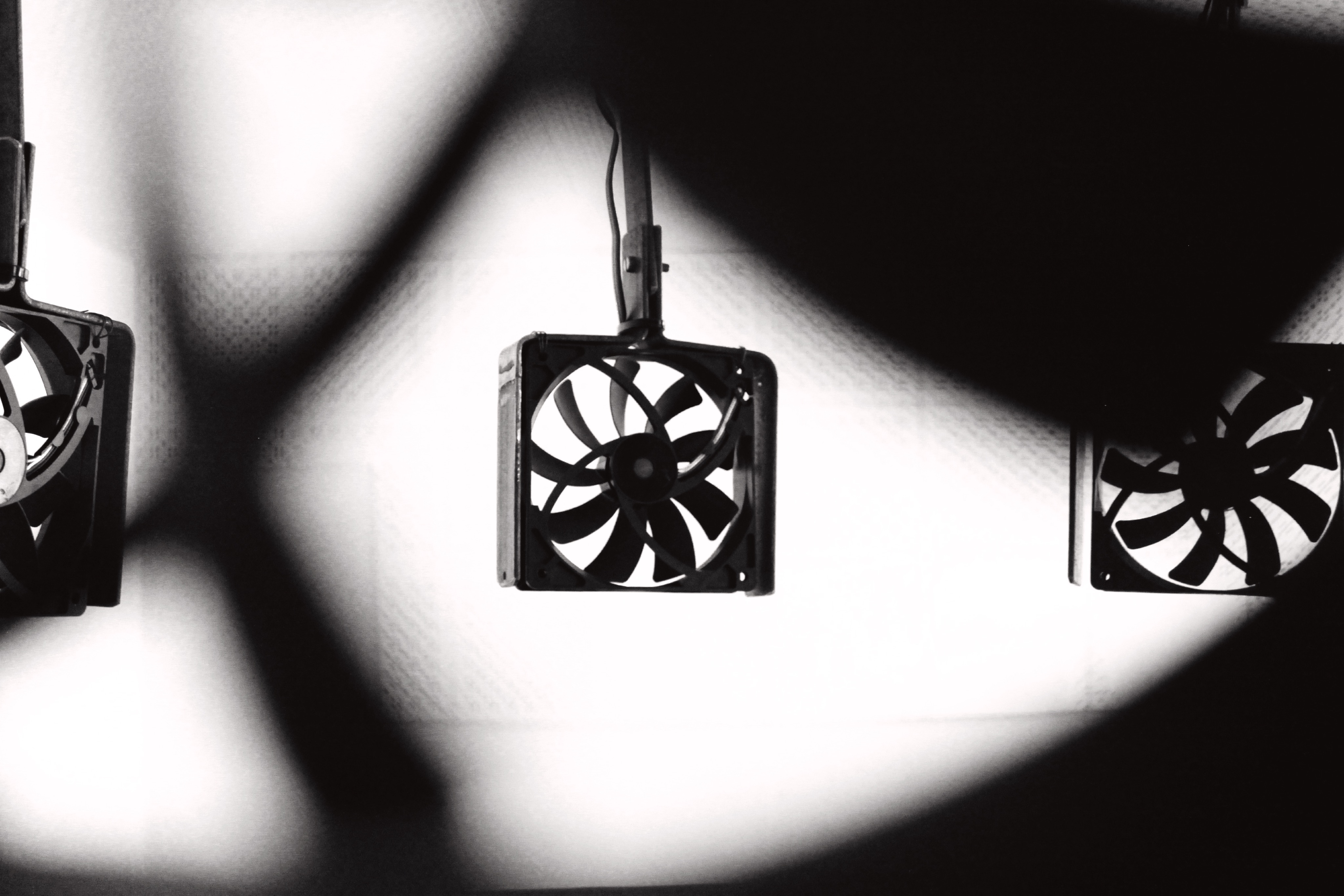 4 microphones without windscreen (place a), 8 ventilators (place b).
A haptic live stream transmits wind from San Diego to Weimar. Four microphones without windscreens are recording the intensity and direction of the wind on the Pacific coast in realtime. The live transmitted data controls the fans which are installed according to the cardinal points. When entering the platform, the visitor experiences the distant location, in the absence of audiovisual perception.
A project by Ludwig Berger, Jonas Köhler and Cornelius Waiblinger in cooperation with Brendan Bernhardt (University of California San Diego). Realized at Bauhaus Summaery 2013.