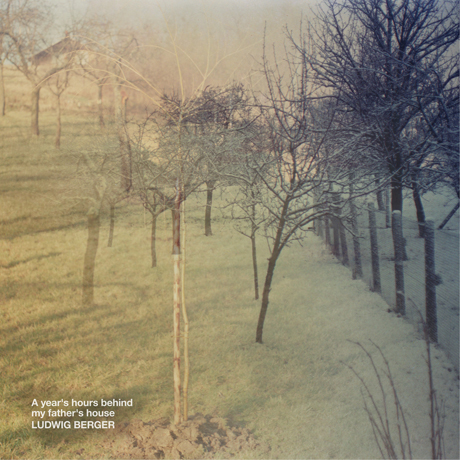 The material of this work is based on a static recording: I installed a microphone under the roof of my father's house in a small village in Alsace (France) for one year. Each day, I recorded one minute of sound on the hour at four different intervals: midnight, morning, noon and evening. I subsequently selected one recording per week for each of the intervals.
These (untreated) recordings were then sewn together in four different tracks, one for each time of day, spanning the course of a year. This results in a cyclical movement consisting of four different time-lapse sequences that trace the entirety of a year in one place.
Released as a free download album on Impulsive Habitat
48 min, 2014.

> awarded with the GRAFE Kreativ Prize 2014
> "...a DEFINITELY MUST HAVE for all fans of field recordings" (kulturterrorismus)
> "… a well thought project. When we listen to it, we can perceive seasons, animals, sound of time and human sounds. A sound sequence that points out the fixation of sound, what it allows, to play with time and times." (Déphasage Radio)
> WXYC Radio Top 100 Records for the week
> Presented as 4-channel installation at: POSITIONS (Berlin Art Week 2014), Bauhaus Essentials (Weimar 2014), Galerie Seitz & Partner (Berlin 2015), Sound | Place (Goldsmiths London), RAME 2015 (Saillon, CH).