BODIES OF WATER (Audiovisual Publications, 2019-2022)
Hydropower dams, water infrastructure, sound recording devices (geophones, hydrophones, electromagnetic sensors, contact, stereo and ambisonic microphones), analog cameras, laser scanners
The trilogy traces the dramatic metamorphosis of alpine water in the Anthropocene. Ranging from the receding tongue of the Morteratsch glacier ("Melting Landscapes") in Engadine to the guzzling turbines of the Punt Dal Gall hydroelectric dam ("Dammed Landscapes") and the disgorging reservoir chambers of Zurich ("Buried Landscapes"), the collectively recorded field recordings combine to paint a panorama of a fading epoch when water was still treated as a naturally inexhaustible element
"One of the most unique and engrossing releases we've encountered all year. Seamlessly joining sound art, field recording, sonic ecology, and scientific research, each LP addresses a specific environment, weaving rigorous research and documentation into a constellation of pieces that echo with a musicality and abstraction that places the soundings of the environment in close conversation with the histories and practices of experimental music. If ever there was a moment to capture a glimpse of the vast potential of field recording and sonic ecology, this has to be it. Ten out of ten and beyond. We can't recommend it enough." (Soundohm)
"As the final piece fades into silence, we honor the Institute for not being silent; this is their warning, and it deserves to be heard." (Richard Allen, A Closer Listen).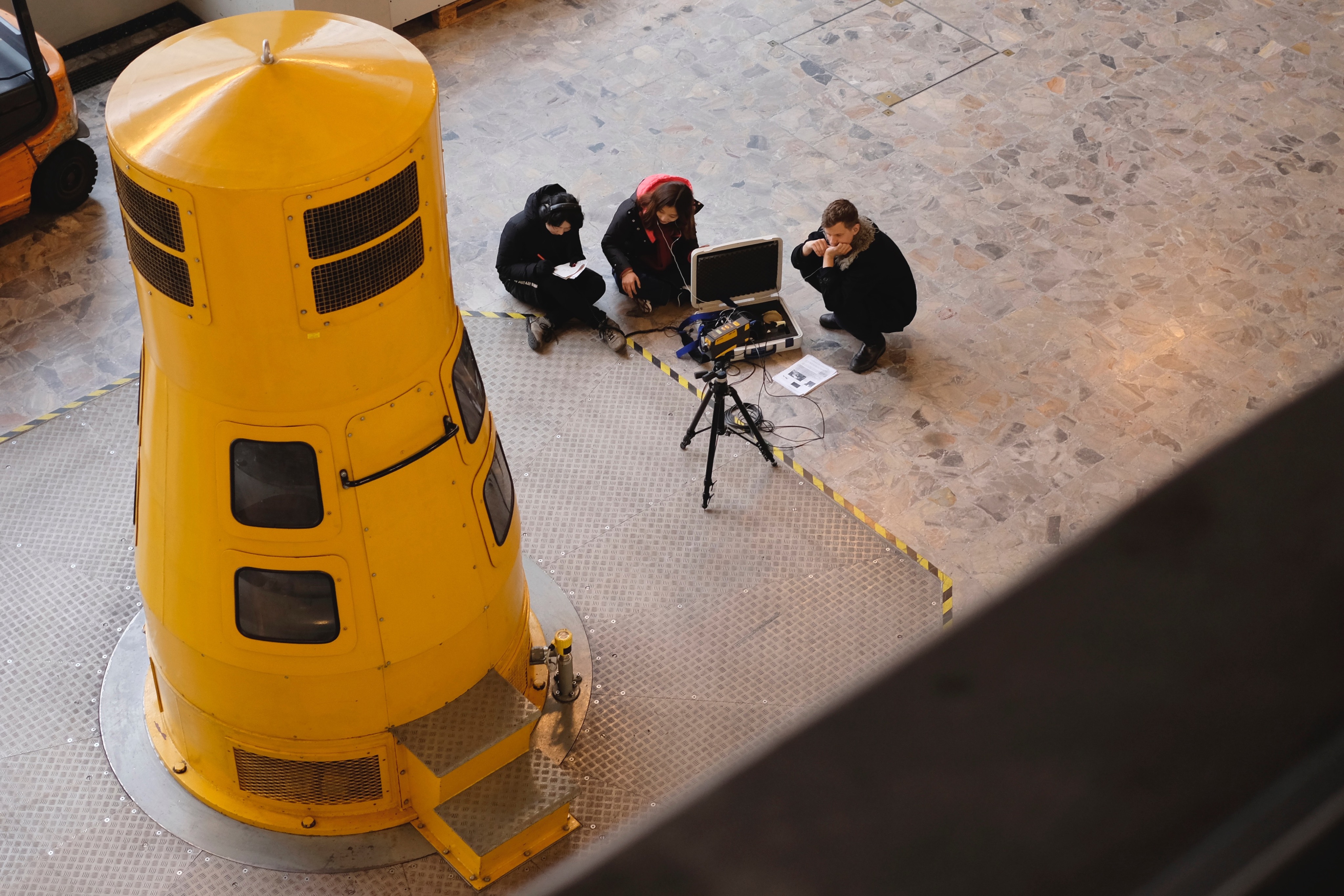 Photos by Matthias Vollmer
"Dammed Landscapes" investigates two hydropower dams in the Swiss Alps. The system of water retention and power production changed the alpine landscape forever. We investigated the massive structures, the contaminated waters and the surrounding mountains through vibrational, aquatic and electromagnetic recording, as well as analogue middle format cameras. We searched for gaps, joints, resistance, reflections and connections between rock and concrete, protection and destruction, absorption and reflection.
As the final part of the trilogy on alpine waters, "Buried Landscapes" follows the water infrastructure of Zurich with its underground treatment plants and reservoirs. The water of lake Zurich gets processed in a complex system of chemical and organic filters, until it gets pumped through long drainage tunnels into large reservoir chambers hidden in the mountains. We followed the path of the water and documented the hidden infrastructure through electromagnetic, contact and surround microphones, as well as analogue photography—capturing sounds and shapes of the water in the Anthropocene.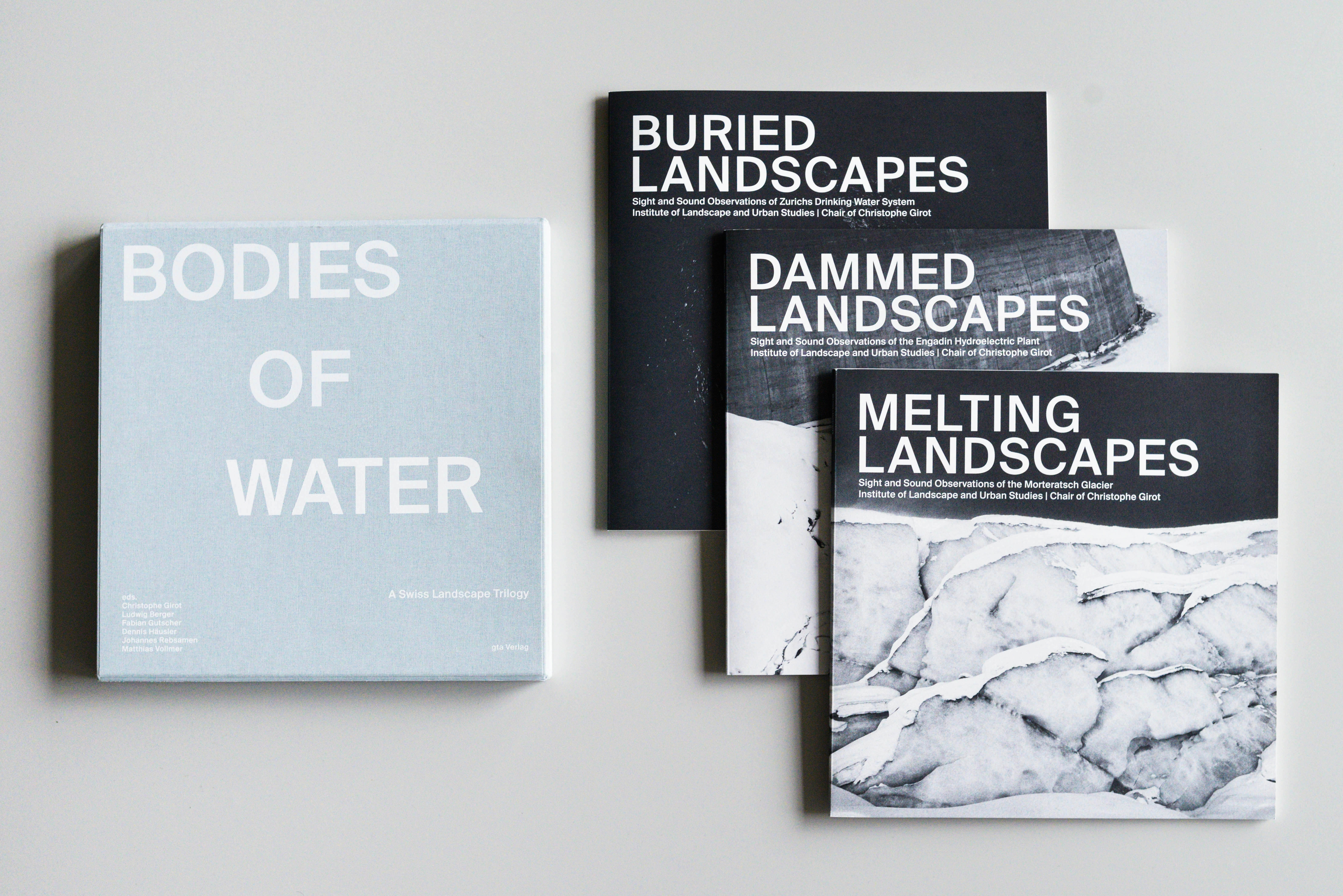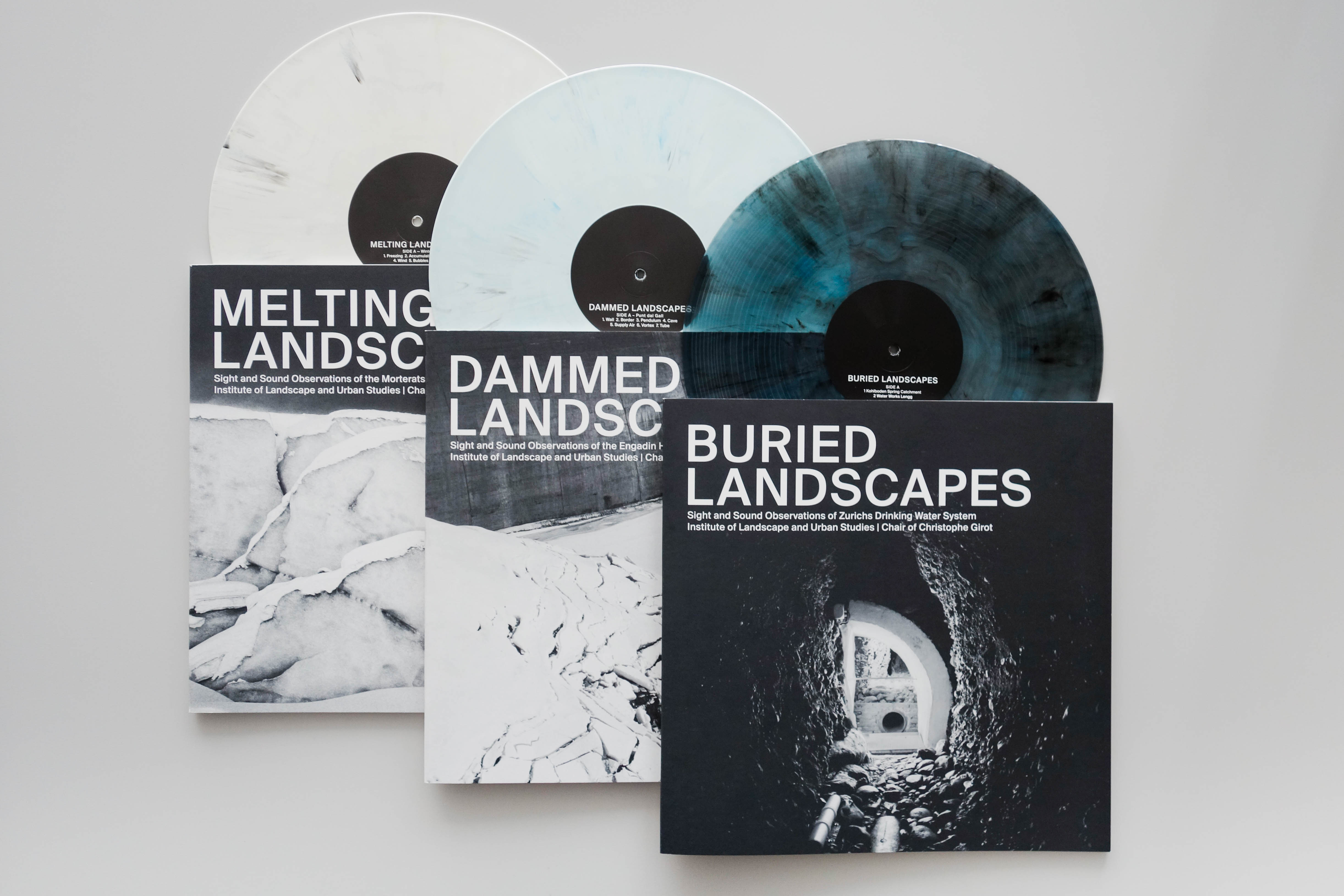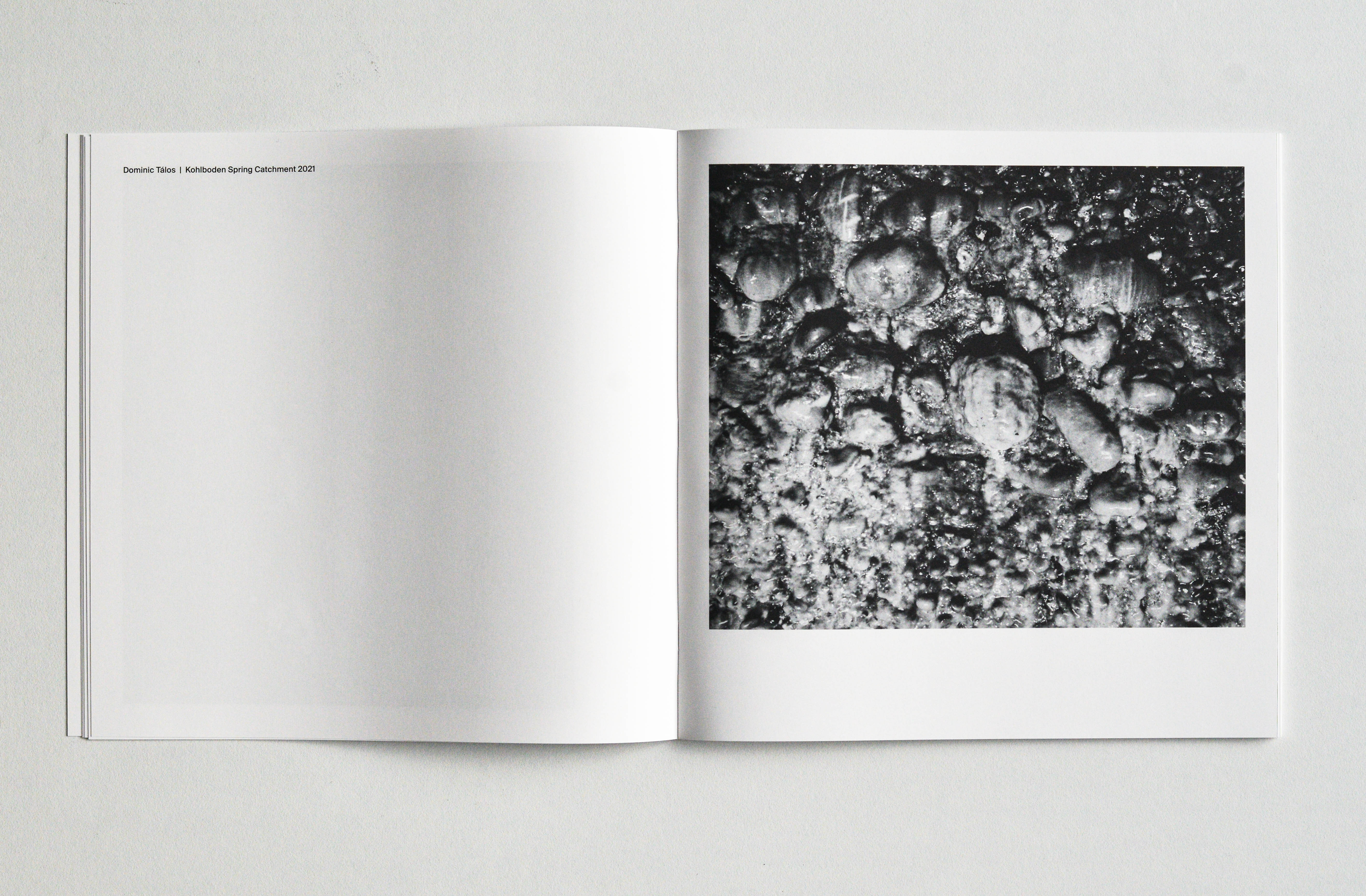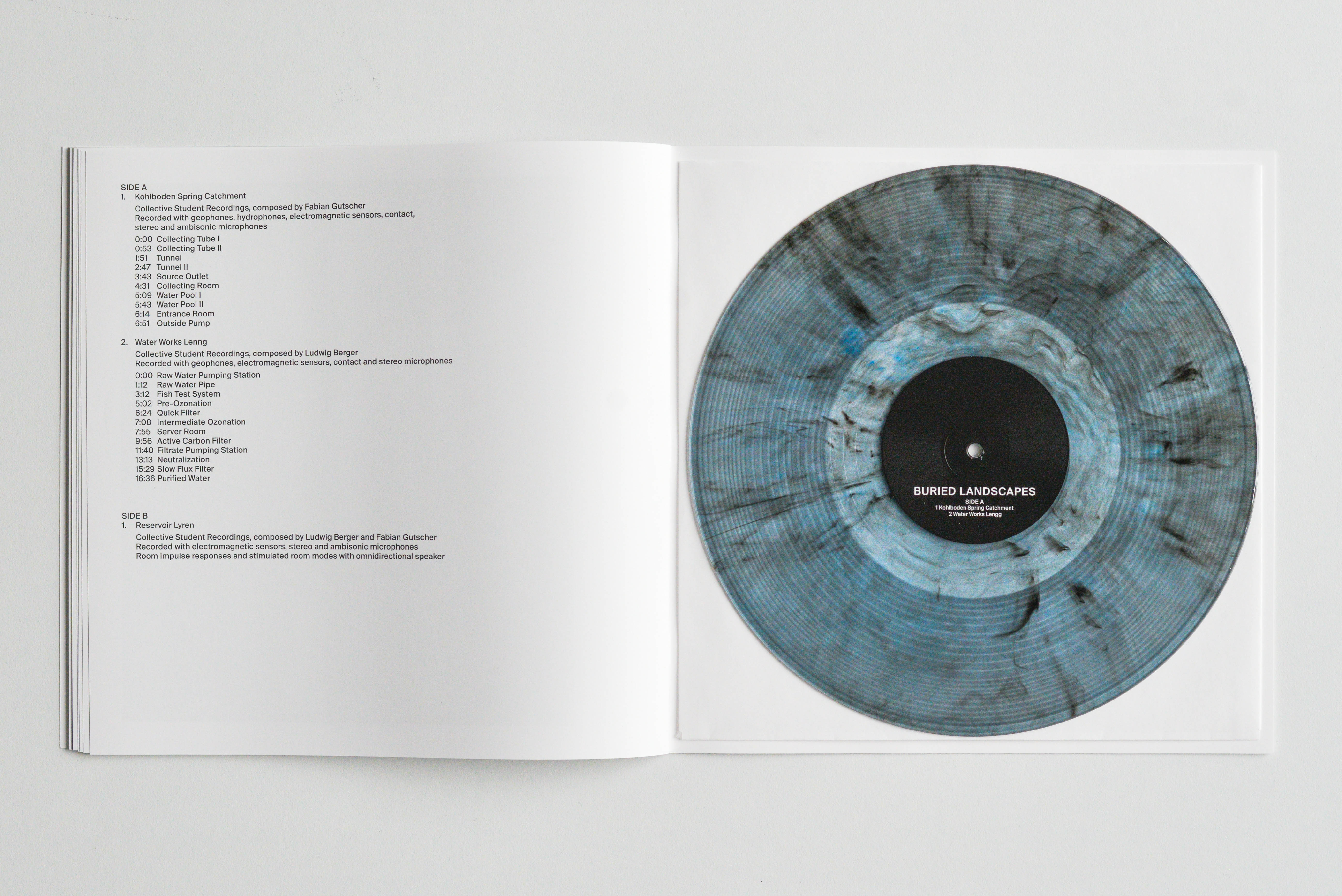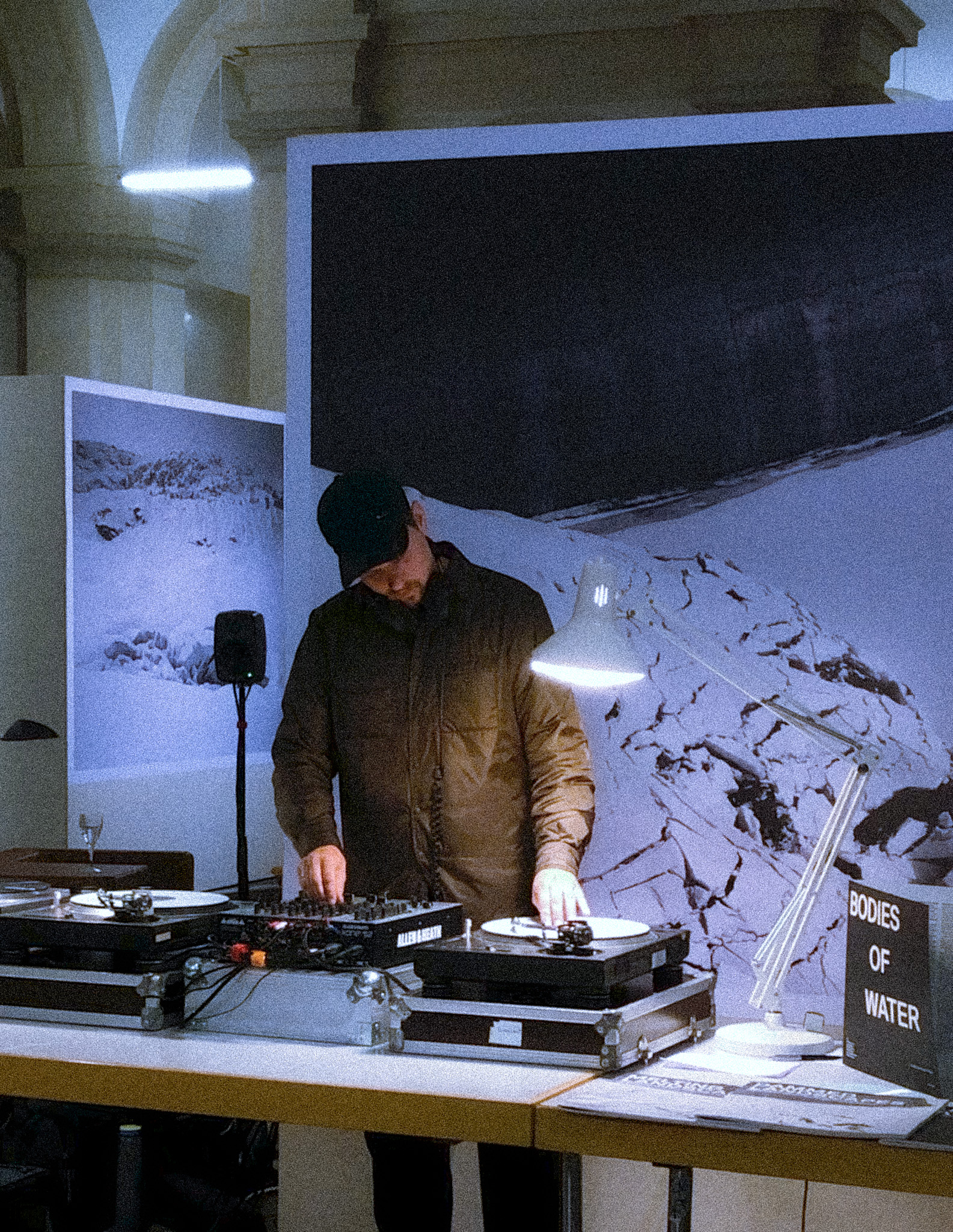 3 Turntable Live Set during release and exhibition opening, ETH Zurich
CREDITS
Concept: Ludwig Berger, Dennis Häusler, Johannes Rebsamen, Matthias Vollmer
Sound editing and mixing: Ludwig Berger
Sound recording assistance: Ludwig Berger, Laura Endres
Photographic assistance, image editing and point cloud visualisations: Dennis Häusler, Johannes Rebsamen, Matthias Vollmer
Participating Students (Dammed Landscapes): Maximilian Appel, Vanesa Bijelic, Paula Bugla, Jan-Marc Castlunger, Tanguy Caversaccio, Giulia Cereghetti, Siyi Dai, Dianer Ding, Philip Einhaus, Elif Erez, Sandro Fischer, Anabell Fritsches, Vivienne Galliker, Carolina Grifoll I Argemi, Pascal Grumbacher, Reto Habermacher, Julius Henkel, Manuel Jäggi, Severin Jann, Noé Lafranchi, Jorgos Ledermann, Marc Lehmann, Cyriac Levet, Xuehan Li, Xiao Lu, Friederike Merkel, Julia Messerschmidt, Khevna Modi, Laszlo Nef, Eva Oberndorfer, Stefanie Peter, Loyse Rebord, Sacha Rezzonico, Raphael Ridder, Zofia Roguska, Sanjana Roy, Robert Schrammen, Moritz Schudel, Lian Stähelin, Noah Steiner, Meike Stender, Alice Tripet, Hao Wu, Jingfan Xue, Wei You, Wenjie Zheng, Qianer Zhu, Joel Zimmerli
Participating Students (Buried Landscapes): Eric Baumann, Pawel Bejm, Lara Biesser, Jasper Blind, Nico Bohren, Lancelot Burwell, Toja Coray, Jan Dabrowski, Marvin Ebneter, Lida Freudenreich, Sandro Fritschi, Fabienne Girsberger, Przemysaw Jan Godlewski, Luna Grünenfelder, Dario Gysin, Lukas Haas, August Halvorsen, Andrej Harnist, Shen He, Laura Hegner, Lewis Horkulak, Yaxin Hou, Zi-Jian Timmy Huang, Elias Mika, Nikola Nikolic, Nikola Nikolov, Xiang Li, Elyas Lunardi, Patrick Oliveira, Guillem Pérez Gregori, Tania Perret, Alicja Prusinska, Nina Rohrer, Jonas Schüpbach, Matthieu Schwarz, Aaron Senn, Lucas Tanner, Dominic Tálos, Georgina Termens Gumá, Hongyi Wang, Josin Zanker, Yiran Zhang
Teaching Team: Christophe Girot, Ludwig Berger, Laura Endres, Dennis Häusler, Johannes Rebsamen, Matthias Vollmer
Graphic: Jacques Borel
Vinyl Mastering: Giuseppe Ielasi
Cover Image: Dominic Tálos
Teaching Team: Christophe Girot, Ludwig Berger, Fabian Gutscher, Dennis Häusler, Johannes Rebsamen, Matthias Vollmer
Special Thanks: Martina Hügli, Emanuel Pulfer, Gereon Siévi, Dominic Tálos,
ALPA of Switzerland, Stadt Zürich Wasserversorgung, Thomas Horat,
Urs Leimgruber, Joachim Lenzner, André Lusti